Serbian Museum of Bread – Jeremija was founded in 1995.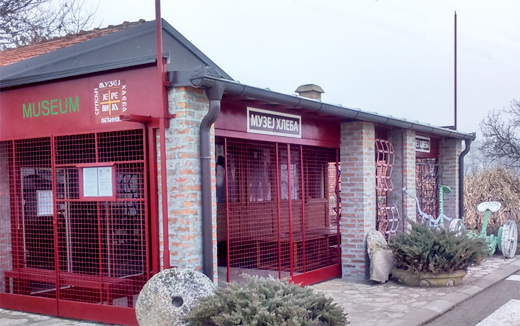 This unconventional museum resulted from years of collecting and research made by a painter, Jeremija. Travelling around Serbia, Jeremija paints but also researches, collects ethnographic objects, tools, machines, records customs and rituals. In early 1990s, he decided to present his collections to the general public; in this period, he started constructing buildings which would house his collections several years afterwards.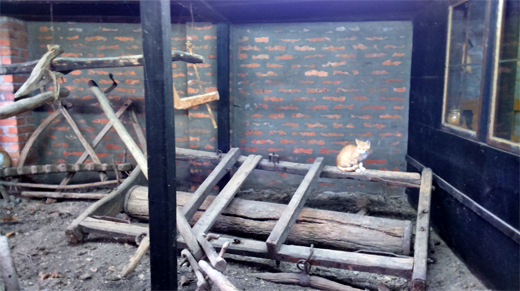 Collections with around 2000 artifacts are housed at the area of 1200 square meters and in several successively constructed buildings which had been designed and implemented by Jeremija himself.
The main concept of the museum display is aimed at showing the journey of a wheat grain from "the soil, over bread to the heavens" thus corresponding to Jeremija's painting cycles of ̏Soil", "Bread" and "Heaven".
Presented artifacts tell a story of bread and bread-making methods in Serbia in the past, its importance and symbolism, but also the story of people, customs, way of life in the days of yore. The very method artifacts are presented in is yet another specificity of the museum display. Artifacts are allowed to be touched, while certain number of artifacts is presented by demonstration of its function. Such operation demonstrations restore, at least for a moment, original functions of the artifacts, and visitors are given an authentic experience through a deafening sound of manual threshing machine, sheller and grinding millstone.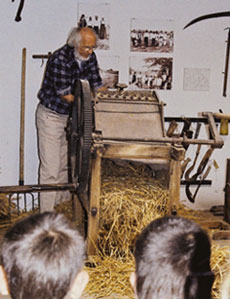 Artifacts presented are organized into three themed collections: ethnographic, archeological and art collections.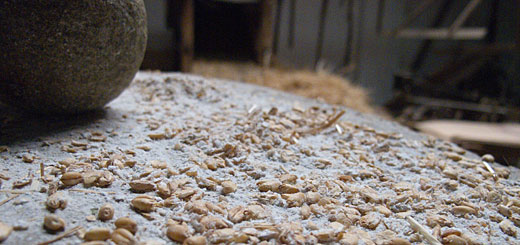 Ethnographic collection contains: collection of tools for land cultivation, transport means collections, collection of objects used for processing of wheat and corn, collection of objects used for bread making and baking, collection of objects for food preparation and collection of ritual breads.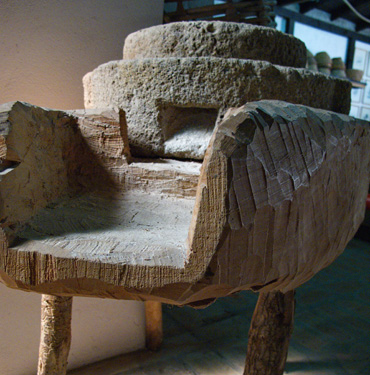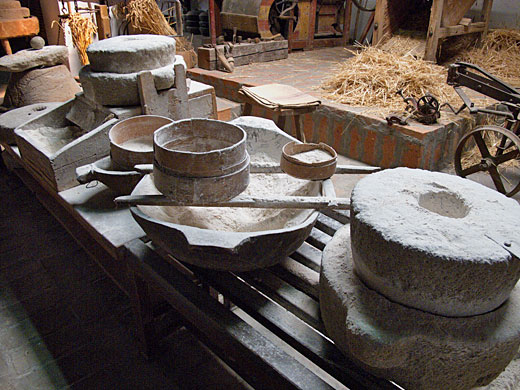 Archeological collection consists of the pre-historic and antique collections. Pre-historic collection encompasses collection of tools for land cultivation, collection of millstones and wheat storing dishes. Antique collection consists of tools for land cultivation dating from the Roman ages.
Art collection contains collection of paintings and drawings by Jeremija.
Museum complex also houses an oven for bread baking, a hearth and a church dedicated to family saint patron's day.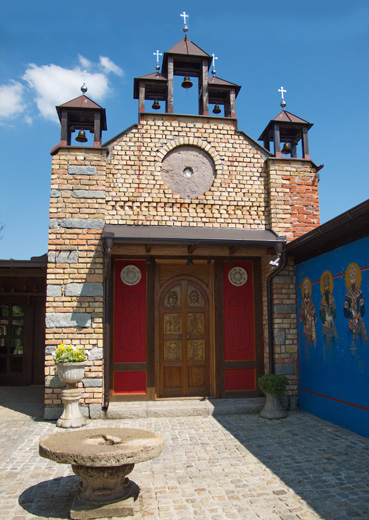 Due to strong influence of the artist's personality upon the concept of the museum exhibition and his practical engagement in the implementation, the whole museum complex is entwined with the idea of the museum as yet another work of art by Jeremija.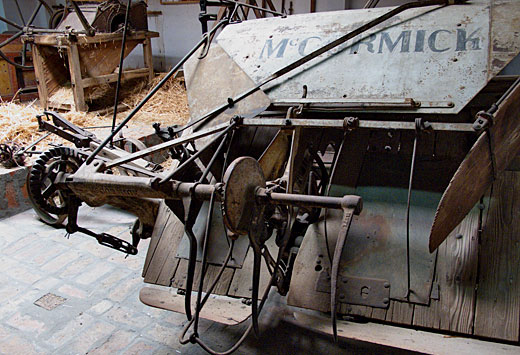 Arising from the great love towards national heritage and implemented with great efforts and enthusiasm of Jeremija, this museum, unique in many of its features, from the very founding caught the attention of the general public. It was envisaged as a place without limitations, like a painter's atelier, open for anyone, a place where we can listen to others, but also talk between ourselves and with the artist himself, the practice of which remains until the present day.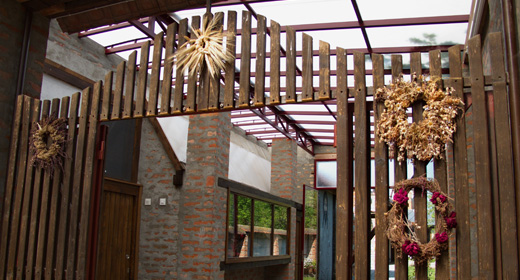 Regarding the museum as a place where everyone is welcome, regardless of the environment they come from, regardless of their culture and education level, Jeremija tries to embody his vision of a museum as a unique place within an environment. For this artist, museum is a living organism which keeps changing, perfecting, remodelling and recreating, an organism made of objects and people, as well – both people working in the museum and those visiting the museum. Although uncommon, Museum of Bread informs people in its specific manner about the importance of their own heritage and on museum sphere in general, which is its mission withal.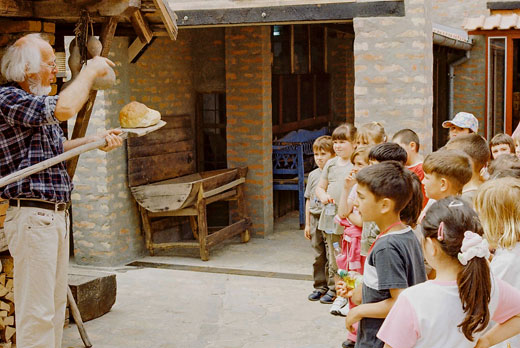 Museum of Bread implements several programmes intended for children of various age (from kindergarten to school). The subject of bread is extensive and offers numerous possibilities when working with children. Children take an active part in the activities depending on their age and interests. The museum offers the opportunity for creative participation of children within the learning process, it is possible to learn and have fun at the same time in the museum. Children learn what culture they belong to, but also values of other cultures, which helps acquire the importance of understanding and embracing differences. Close contact children are allowed to have with the museum artifacts contributes to demystification of the very artifacts and museums in general.
Museum of Bread has a library which contains books, catalogues and non-book materials. A special segment of the museum library is the library of St. Jevrosim with a collection of cookery books. Library inventory consists of 1550 items.
The museum has been publishing guide books, catalogues and special releases ever since it was founded.
In addition to its core activity, the museum occasionally organizes professional events, promotions, concerts and various artistic workshops